English
The Third Space
Between Enclosure and Exposure in 19th-Century England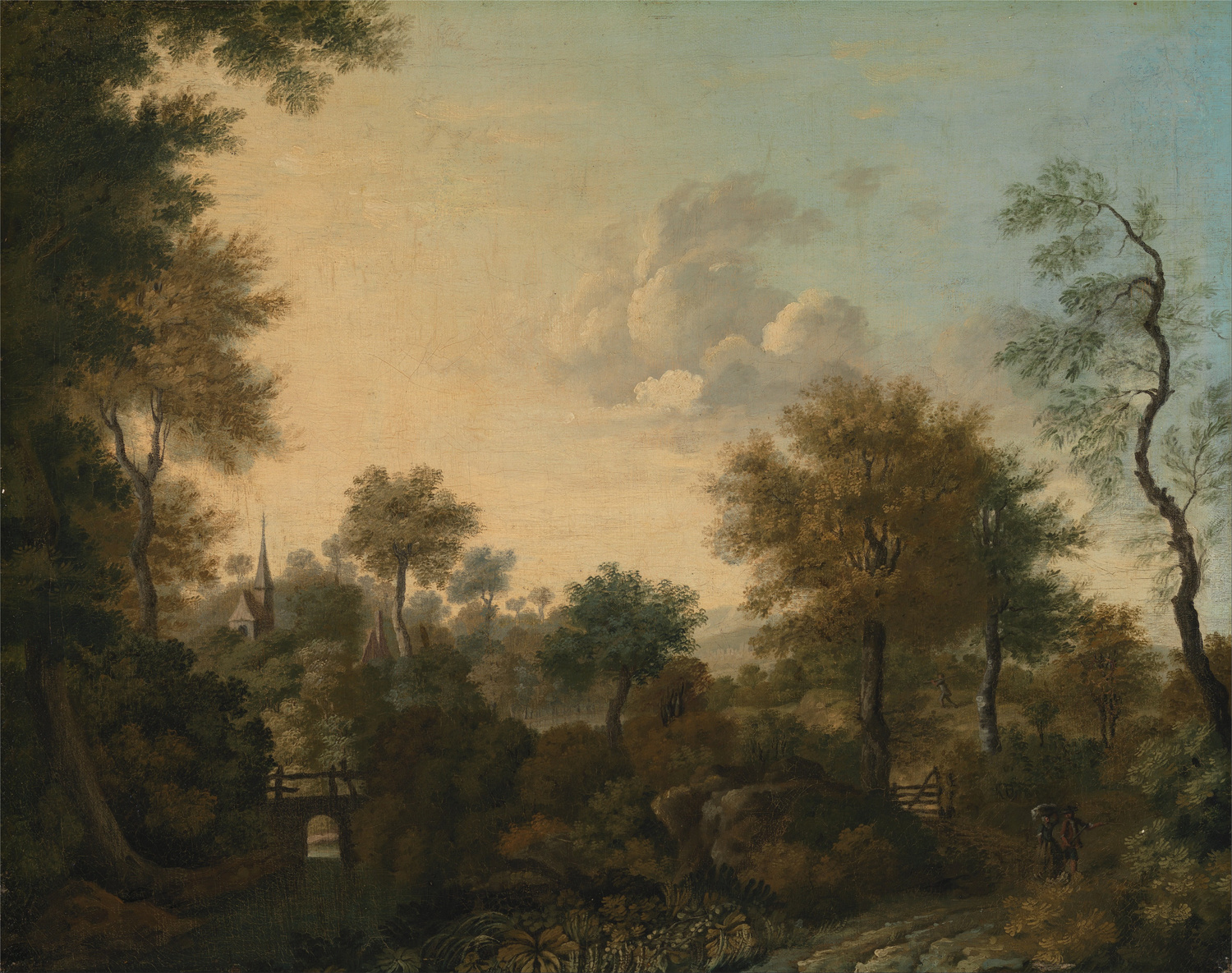 Abstract
Critics have long examined the portrayal of landscape in 19th century literature, often associating the outdoors with liberating activities and freedom from domestic expectations. From Romantic novels like Jane Austen's Pride and Prejudice to Victorian works such as Emily Bronte's Wuthering Heights and Thomas Hardy's Tess of the D'Urbervilles, scholars have studied the authors' picturesque writing, the radical social improprieties illustrated in female escapades in nature, and how nature reflects the inherent cleverness of the heroine. More recently, critics have demonstrated an increased emphasis on interiority, focusing on relationship between female protagonists and domestic interiors. While these theories are compelling, I have found a common locational thread that not only involves both exteriority and interiority, but one that consistently attracts the attention of Elizabeth Bennet, Catherine Linton, and Tess Durbeyfield: spaces that are neither completely indoors, nor fully exposed outdoors. Rather, these spaces represent an amalgamation, a space more private than open landscape, but less private than domestic interiors. This is the "third space": an intermediate dimension that merges the binary between indoors and outdoors, thus revealing an altogether new perspective on the women who return time and again to these spaces.
While my thesis thoroughly explores landscape and female representation in all three novels, the ensuing excerpt introduces the concept of the third space, its relevancy in the three novels, and close readings of passages from Pride and Prejudice demonstrating Elizabeth Bennet exploring these semi-enclosures.
Introduction
Within the first few chapters of Pride and Prejudice, Elizabeth Bennet makes a rash resolution. She set out on a three-mile trek over the countryside Netherfield to visit her ailing sister Jane, a decision that perhaps would not be so unconventional if she were traveling by horse or carriage rather than by foot. Yet, despite disapproval from her family, Elizabeth traverses "field after field at a quick pace, jumping over stiles and springing over puddles with impatient activity" (Austen 33).
Based on this early episode, so exemplary of Elizabeth's indomitable determination, critics often interpret her excursions into open landscape as liberating activities.[1] The outdoors becomes a venue where Elizabeth can experience freedom from domestic expectations, and is often treated as a metaphor for her broadened perspective and ambition. Thus, Rosemarie Bodenheimer says of Elizabeth's introductory trip to the Pemberley estate halfway through the novel, "this 'view' is a breakthrough in Elizabeth's vision" (Bodenheimer 610). Other critics offer alternative explanations of such outdoor excursions, arguing that Elizabeth possesses a proprietary relationship to landscape. Susan C. Greenfield examines the trek to Netherfield, describing Elizabeth's "weary ancles" and "dirty stockings" as evidence of her sharing "the mark (and the mud) of valuable property" (Greenfield 342), thereby connecting her to the very land that she cannot possess herself.[2] Regardless of the interpretation, critics tend to stress Elizabeth's generally positive feelings towards landscape and its salutary effects on her. Some even assert that she is particularly drawn to wide open vistas: "Elizabeth likes being outdoors, especially in what might be termed 'landscapes of exposure'" (Wenner 58).
While landscape is a significant trope in Pride and Prejudice, it does not categorically offer Elizabeth an opportunity for liberty and exploration. In fact, Elizabeth's journey "field after field" is her sole excursion in the novel into an unbounded landscape (i.e., one that exposes her to the elements rather than protecting her from them). Furthermore, Elizabeth's stated motive for traversing the landscape is not to enjoy or commune with nature, but solely to reach her sick sister, which she claims is "all I want" (Austen 32). She asks for the carriages but they are unavailable, so "walking was her only alternative" (Austen 32), rather than an elected or ideal activity. As Elizabeth insists, "the distance is nothing, when one has a motive" (Austen 33). Austen even describes Elizabeth's activity as "impatient," thus underscoring her yearning to reach her sister. Since "impatient" also denotes intolerance (OED 1b), Austen's language suggests that Elizabeth would rather not be outdoors at all.[3] The excursion is thus both unglamorous and inconvenient for Elizabeth, which raises questions concerning critics' idealistic characterization of Elizabeth's relationship to landscape as one that broadens her perspectives or challenges a gendered regime of nearly all-male landowning and masculine freedom of movement.[4] Is Elizabeth's defiant and liberal-minded character inherently linked to her excursions in nature, as many critics contest? Have critics misread Elizabeth's journey to her ill sister (or other notable outdoor scenes in Pride and Prejudice) in an attempt to discern a proto-feminist ambition and perspective in the novel? And if Elizabeth is discontented both when sheltered indoors and when exposed outdoors, where—if anywhere— does she truly find peace and independence?
My thesis will address these concerns as they pertain to Elizabeth Bennet in Pride and Prejudice as well as to the female protagonists from two renowned Victorian novels, Emily Brontë's Wuthering Heights and Thomas Hardy's Tess of the d'Urbervilles. In terms of women's relationship to landscape, there are obvious and important differences among the three novels. For example, Elizabeth Bennet's frequent walks in Pride and Prejudice occur in landscapes more mild and picturesque, while Catherine Earnshaw's numerous escapades on the moors with Heathcliff in Wuthering Heights often result in sickness or injury, and Hardy's Tess is sexually assaulted deep within the densely wooded Chase. However, a closer examination of how and precisely where the protagonists explore the outdoors, as well as of the diction used to describe these settings, reveals that, contrary to popular and critical assumptions, the landscape often possesses elements of interiority or seclusion. These spaces represent an amalgamation, a place more private than open landscape, but less private than domestic interiors. They constitute instead what I call a "third space": an intermediate dimension that blurs the binary between indoors and outdoors, ultimately constituting an undomesticated, semi-enclosed venue towards which the heroine often gravitates.
The goal of this thesis is not to schematize a fixed model or strict trajectory of the third space throughout the nineteenth century. Rather, I will examine how the third space functions differently in each novel, yet still poses a distinct and recognizable category, and I will question whether landscapes and domestic interiors can be so confidently and categorically distinguished as past literary criticism suggests. Pride and Prejudice, Wuthering Heights, and Tess of the d'Urbervilles have all been invoked as crucial milestones in the history of representation of women in 19th century Britain and I hope that my observations and conclusions may be extended to yield insights into the relationship of landscape and gender in other novels of the period.
In chapter one, I will examine how Pride and Prejudice's Elizabeth Bennet is neither fully comfortable in open landscape, nor fully content within domestic environments. Close examinations of Austen's diction and descriptions of landscape in both exemplary and neglected passages of Pride and Prejudice will reveal how the liminal zones I refer to as "third spaces" actually attract Elizabeth's attention and become refuges where she can attain a certain independence of thoughts and focus her desires. The third space, at least in Austen's hands, provides a new type of freedom for the female protagonist, a middle ground that combines the most attractive elements of interiority and exteriority—a space that protects her from the purely open and potentially dangerous landscape while providing an escape from the monotony of domesticity. In these passages I will fully establish the concept of the third space and examine how Elizabeth's relationship to landscape is sheltered both in terms of the physicality of the landscape, and in the emotions and ambitions such landscapes trigger. I will also explore how Elizabeth is not the only character who focuses such idiosyncratic thinking and desires in third spaces; the third space also provides an opportunity for Elizabeth's adversary Lady Catherine De Bourgh to ridicule Elizabeth's class, her relationships, and even her land, thereby challenging Elizabeth's own sense of independence in these spaces.
Critics are all too familiar, or consider themselves to be, with Catherine Earnshaw's wild excursions in the outdoors in Emily Brontë's Wuthering Heights. However, many of Catherine's escapades in landscape occur not on the open moors, but rather in more secluded or peripheral spaces that are neither indoors nor out. Similar to Elizabeth, Catherine also appears attracted to these semi-enclosures that blend together the most attractive qualities of interiority and exteriority. However, Catherine is attracted to third spaces precisely because she associates domestic interiority and open landscape, respectively, with her two competing love interests. Though Pride and Prejudice often depicts Elizabeth stumbling upon and traversing such semi-enclosures with frequency, Wuthering Heights provides fewer inhabitable third spaces for Catherine, even though she often actively seeks them out. Instead, Catherine is consistently victimized and tortured in spaces that are characterized by both interior and exterior elements, but that are not necessarily protective, such as gated yards, open windows, and gardens. We will see how third spaces in Brontë's novel represent a type of purgatory, a space in which Catherine often accidently, or sometimes purposefully, propels herself, often while brooding on the men she is drawn to and the diametrically different futures she can imagine with them. While the third space never gratifies Catherine as it does Elizabeth, understanding the locations of Catherine's excursions in more enclosed spaces rather than wide open moors will completely alter our sense of one of the most landscape-associated novels of the Victorian literary movement. Hence, in a novel esteemed for its exceptionally wild and threating depictions of landscape, I will highlight the presence of the third space in both famous and overlooked passages alike in order to reveal a new way of understanding the female protagonist's adventures in the outdoors.
Thomas Hardy's Tess of the d'Urbervilles presents yet a different aspect of the problematic link between femininity and space. Unlike middle-class women Elizabeth Bennet and Catherine Earnshaw, Tess Durbeyfield is a peasant accustomed to toiling and traversing the outdoors in her position as a dairymaid. Thus, Tess is already exposed to open land in her work and often finds the kind of mental or spiritual reprieve in her agricultural labors that Elizabeth finds in third spaces and that Catherine seeks in them. By sharp contrast, her frequent and often forced habitation of third spaces is counterintuitive. By exploring several passages in the novel, culminating in her brief refuge at Stonehenge, I will show how Tess's occupation of third spaces is regressive and inhibiting to her previously contented relationship with landscape. In fact, Tess is actively placed in third spaces where she is subjected to aggression and injury, and experiences a total loss of that impetuous and authoritative attitude she exhibits in earlier chapters. The placement of Tess in these spaces repeats several times throughout the novel, an activity that becomes even more antithetical, and even paradoxical, when Tess begins placing herself in such spaces as an attempt to regain a sense of agency and voice.
Before delving into close readings, I want to address some historical context from the eras in which these novels were written in order to contextualize the literary treatment of the relationship between women and nature. The Industrial Revolution from the late eighteenth to mid-nineteenth centuries created and gradually intensified a separation of the domestic and public spheres, leaving women in charge of a home now disassociated from and even at some social echelons antithetical to the public, political, and economic realms.[5] The agricultural revolution occurred simultaneously, with horticultural innovations physically distinguishing home life from city life. These distinctions progressively bifurcated in the second quarter of the nineteenth century, a transformation that may have been an influence on the authors. For example, as Marianne Thormahlen and Steven Wood analyze Emily Brontë's upbringing, "It is safe to say that the youth and brief adulthood of the Brontë siblings coincided with a period in the life of their country which witnessed transformations on an exceptional scale, not least with regard to the ways in which people earned their living" (Thormahlen and Wood 276). The issue of how people earned their living was tied to the concept of landscape, whether people toiled in the outdoors as a laborer or left the landscape behind to work in an urban setting.
These advances in industry and alterations in landscape dramatically affected women's capacity for (socially-sanctioned) mobility in the outdoors. Literary critic Moira Donald claims, "the increasing separation of home and work, the growth of middle-class suburbs and the gendered ideology of domesticity together created this myth of the home as refuge, as a peaceful sanctuary distant from the trials and tribulations of the workplace" (Donald 109). In fact, women were subjected to more restrictions and boundaries, in terms of both legal entitlements and physical mobility, since the outdoors was considered a space separate from women's domestic responsibilities. As Leonore Davidoff and Catherine Hall explain in their book Family Fortunes, "Women were mainly still restricted to shorter journeys, part of the general constraints on their physical mobility. Young men were expected to roam, to seek adventure, to go out from as well as return to the home" (Davidoff and Hall 405). Thus, albeit to sharply varying degrees, these novels that not only feature women in landscape but also associate female errancy and transgression with landscape dramatically defy the prevalent ideologies of female behavior.
While the dominant historical paradigm focuses on separate spheres ideology, some research has been done to question the rigidity of this binary. For example, Davidoff and Hall address the function of gardens in 19th-century family homes: "The garden setting of the villa proclaimed the values of privacy, order, taste, and appreciation of nature in a controlled environment. Gardens were now seen as an extension of the home" (Davidoff and Hall 370). During the early nineteenth century, in an era when women had limited access to the outdoors, the garden was a site for emancipation, where "behind walls and hedges, genteel women could legitimately engage in brisk physical activity and even display some aggression against pests and weeds" (Davidoff and Hall 374). We will see how some of the female protagonists, specifically Elizabeth Bennet and Catherine Earnshaw, will seek out third spaces for similar reasons, as a reprieve with an atmosphere conducive for thinking clearly and focusing on certain desires or aspirations.
Elizabeth Bennet's unique attraction to semi-enclosed landscapes introduces a new strand in the binary between indoors and outdoors, one that is represented far into the Victorian era by Catherine Earnshaw and Tess Durbeyfield. Austen's preoccupation with the third space may be a response to the earliest glimpses of this dichotomized indoor/outdoor pattern that appeared at the turn of the 19th century, a structure that would only intensify as the nineteenth century wore on. Thus, while my main project with this thesis is not to schematize these spaces, I do plan on explicating the existence of a third space in all three novels, as well as tracing the growth and development of these spaces in literature spanning the nineteenth century. From the perspective of a socio-historical narrative, one might expect Pride and Prejudice and Wuthering Heights demonstrate certain affinities, as both were written during the 1st Agricultural Revolution; from the perspective of a literary-historical narrative, the "Victorian" novels Wuthering Heights and Tess of the d'Urbervilles seem to share more thematic preoccupations. While both of these narratives are valid, I believe the overlapping nature of these novels emphasizes even more that we cannot fully understand the third space from the perspective of a single methodological or disciplinary trajectory. Rather, by examining the three novels' illustrations of the outdoors, I will show how third spaces are consistently distinguished from more traditionally interior and exterior spaces. Though their nature and effects are complex and varying, these spaces remain important and recognizable landmarks for female protagonists throughout the nineteenth century.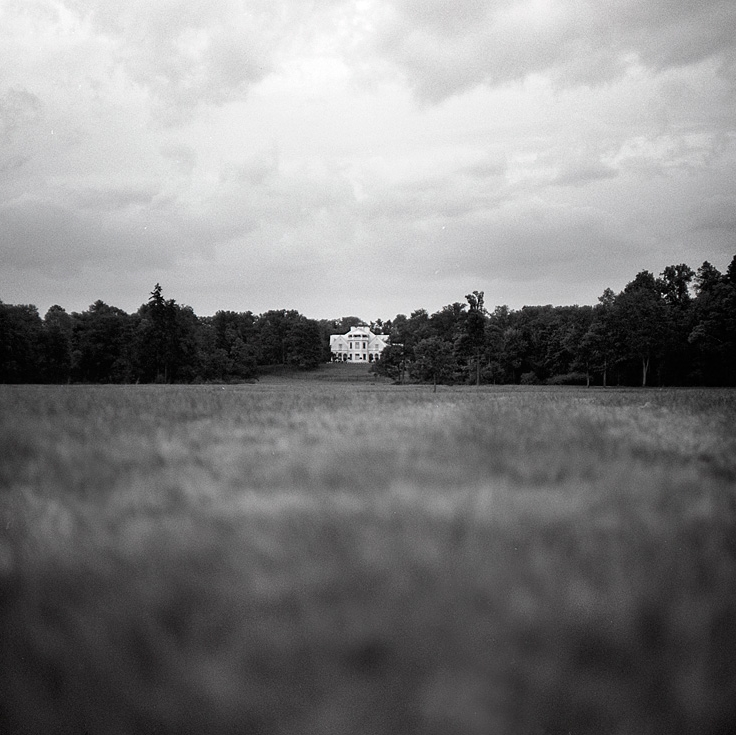 Chapter One: Pride and Prejudice and the Third Space
During Elizabeth's visit to Rosings, in the early half of the novel, Austen portrays the two women's relationship as confrontational and bellicose, insofar as Lady Catherine's "authoritative tone, as marked her self-importance" clashes with Elizabeth's quieter but clever ingenuity (Austen 159). Lady Catherine thrives on her own high rank and status, which visitors (and the reader) are reminded of just by examining her estate. Mr. Collins, for example, is completely enraptured with the whole estate, but is enamored even more by the exquisite house than by the surrounding landscape as he gives an "enumeration of the windows in front of the house, and his relation of what the glazing altogether had originally cost Sir Lewis De Bourgh" (Austen 158). Another guest of the house, Sir William, is "completely awed, by the grandeur surrounding him" (Austen 159) only upon entering the house, not by the surrounding outdoors. Unlike the other guests, Elizabeth demonstrates little enthusiasm for the estate as a whole, which further illustrates her troublesome relationship with Lady Catherine. Elizabeth favors the parks and landscape over the house itself, yet even so, she notes that "every park has its beauty and its prospects; and [she] saw much to be pleased with, though she could not be in such raptures as Mr. Collins expected the scene to inspire" (Austen 158). By emphasizing that Elizabeth views the park's beauty as common and perhaps overrated, and by Elizabeth evincing no interest in the house itself, Austen sets the foundation for a complicated indoor/outdoor binary in the novel and for other environments that exceed or unsettle that ostensible dichotomy.
Once inside Rosings, Elizabeth feels restrained and agitated, constantly chastised by Lady Catherine for her liberal and unladylike behavior. Rather than submit to Lady Catherine's constant castigations and remain indoors only to look out "the windows, to admire the view" (Austen 159), Elizabeth explores the outdoors, frequently traversing the grounds during her stay. These excursions allow respites, albeit brief, from Lady Catherine's hostility, and thus might fuel critics' impulses to equate the general outdoors with Elizabeth's contentment. Austen describes Elizabeth and her favorite path:
"…the weather was so fine for the time of year, that she had often great enjoyment out of doors. Her favorite walk, and where she frequently went while the others were calling on Lady Catherine, was along the open grove, which edged that side of the park, where there was a nice sheltered path, which no one seemed to value but herself, and where she felt beyond the reach of Lady Catherine's curiosity (Austen 165)."
In this passage, Austen emphasizes the idiosyncrasy of Elizabeth's preference for exteriors over interiors: "no one seemed to value [the park] but herself." Elizabeth may, then, have a unique appreciation for landscape; however, her fascination seems to be focused specifically on a more enclosed space, one that "edged that side of the park." The verb "edged" implies that this path is at the property's limit, as far away from Lady Catherine's house as possible. "Edged" also evokes notions of division and separation, which are concepts central to the indoor/outdoor binary and the idea that one can only exist indoors or outdoors, but not both simultaneously. However, Elizabeth actually complicates this binary as she traverses the outdoors. She is drawn to this "edge," which transforms from a mere divider or line into an independent, and special, dimension. Furthermore, the "sheltered path" implies a place of concealment "beyond the reach" of Lady Catherine's harassments. Thus, though technically outdoors, Elizabeth actually straddles the dividing line of interiority and exteriority, and inhabits a third space.
In subsequent scenes detailing landscape, Elizabeth is repeatedly attracted to such semi-enclosures in a way that complicates her ostensible dauntless independence.[1] In turn, Elizabeth's predilection suggests that Austen is expressing a compromise to the supposed indoor/outdoor binary, an ideal of temperance that she herself expresses in other areas of her writing.[2] Furthermore, during the Romantic era, the increased separation of home life from business life heightened the value of female domestication and the role of women in the home. Homes were considered safe havens for females, as women were deemed too physically and mentally weak to capably manage life outside of the home, most specifically in terms of business or outdoor recreation. Yet for many women, including Elizabeth, domestic life itself became restrictive. This is common knowledge to most scholars, many of whom associate Elizabeth's attraction to landscape with this desire to escape domesticity. However, one cannot ignore the association of landscape with property ownership, thereby denoting a space privileged for males (or aristocratic women like Lady Catherine).[3] Readers of the time would have been aware of land ownership and entailment as overwhelmingly male prerogatives.[4] As the inability to secure the Longbourn estate within the all-female Bennet lineage is central to the plot of Pride and Prejudice, it is natural that Elizabeth would feel uncomfortable inhabiting the open landscape, or a male dominated expanse. Thus, Elizabeth gravitates to an outdoor space that blends together the positive qualities found on both sides of the indoor/outdoor binary: a refuge for individuality and safety that is entirely her own.
Download full thesis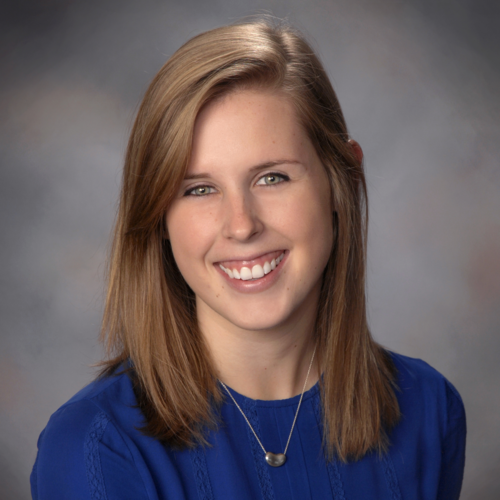 ABOUT THE AUTHOR
Kathryn Ikenberry ('14) graduated with English Departmental Honors and is the recipient of the Edwin L. Shuman Prize for Best Honors Thesis in Literature (2014) and Robert Mayo Memorial Prize (2013) for Best Paper in Introductory Seminar for Reading and Interpretation.
BIBLIOGRAPHY
Austen, Jane. Pride and Prejudice. Ed. Vivien Jones. London: Penguin Classics, 2003.
Bodenheimer, Rosemarie. "Looking at Landscape in Jane Austen." Studies in English Literature, 1500-1900. 21.4 (Autumn, 1981): 605-623.
Brontë, Emily. Wuthering Heights. Ed. Pauline Nestor. London: Penguin Classics, 2003.
Davidoff, Leonore and Catherine Hall. Family Fortunes: Men and Women of the English Middle Class, 1780-1850. Chicago: University of Chicago, 1987.
Donald, Moira. "Tranquil Havens?" Domestic Space: Reading the Nineteenth-century Interior. Ed. Janet Floyd and Inga Bryden. Manchester: Manchester UP, 1999. 103-23.
Greenfield, Susan C. "The Absent Minded Heroine: Or Elizabeth Bennet Has a Thought." Eighteenth Century Studies 39.3 (2006): 337-50.
Hardy, Thomas. Tess of the d'Urbervilles. Ed. Scott Elledge. New York: Norton and Company, 1991.
Herbert, Lucille. Hardy's Views in Tess of the d'Urbervilles. ELH, 37.1 (1970): 77-94.
Hothem, Thomas. "The Picturesque and the Production of Space: Suburban Ideology in Austen." European Romantic Review. 13.1 (2002): 49-62.
Macpherson, Sandra. "Rent to Own; Or, What's Entailed in Pride and Prejudice." Representations 81.1 (2003): 1-23.
Snyder, William C. "Mother Nature's Other Natures: Landscape in Women's Writing, 1770-1830." Women's Studies: An Interdisciplinary Journal. 21.2 (1992): 143-62.
Thormahlen, Marianne and Steven Wood. "Agriculture and Industry." The Brontës in Context.(2012): 276-282.
Wenner, Barbara B. Prospect and Refuge in the Landscape of Jane Austen. Burglington, VT: Ashgate Publishing Company, 2006.