Sociology
The Impact of Community Action Councils on their Respective Chicago Neighborhoods and Local Schools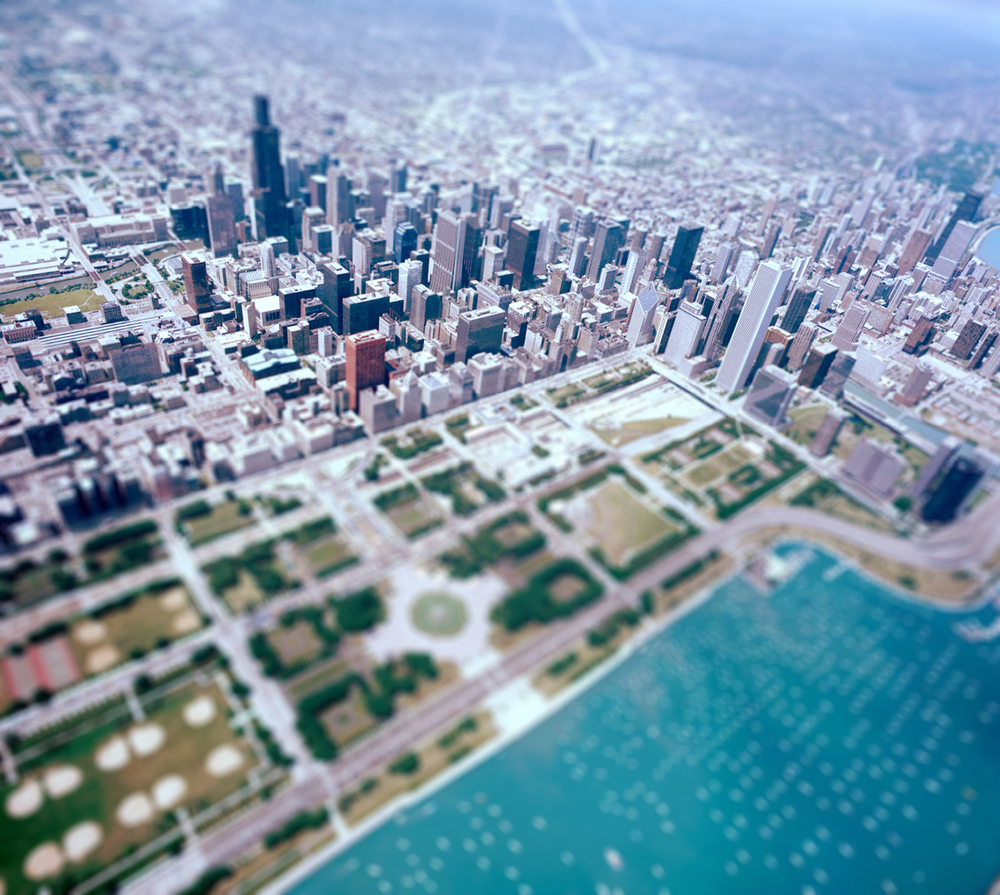 One of the major problems in the Chicago educational world today is the divide between the Chicago Public Schools (CPS) central office and the members of the Chicago community. In 2010, the Chicago Public Schools office of Family and Community Engagement (FACE) established a division of staff to combat this problem. This staff works directly with nine organizations in the Chicago community called Community Action Councils (CACs). CACs meet once per month and consist of roughly 25-30 members with a concern for their local schools. More specifically, members include parents, teachers, administrators, and even local politicians. The general mission of all the CACs is to "serve as a vehicle of empowerment for families and community members who want to impact change and improve their local schools."[i] The goal of my research over the summer, which I will continue into the fall for my senior thesis, was to analyze the impact and the perceived impact of the Community Action Councils on their respective Chicago neighborhoods and local schools.
There is substantial evidence that community involvement in education reform can have a major impact on improving local schools.[ii] Research also shows that because education in a democratic society is supposed to be supported through local control, school reform initiatives have a better chance of lasting when the community participates as an empowered change agent.[iii] This is why investigating how specific organizations like CACs are structured and work to meet their goals is important. While there is already research about the influence that institutions such as local school boards have on student achievement[iv], there is far less research examining how more inclusive community organizations for school improvement have an impact on local schools and neighborhoods. Additionally, there has been recent investigation into the importance of the role of the "connector" between local Chicago schools and the communities in which they stand[v]. However, no one has yet investigated how members of organizations like CACs are potentially also serving this connecting role.
My summer research was a process with three distinct phases. In phase one, I started by gathering pre-existing data about four of the Community Action Councils upon which I chose to focus (North Lawndale, Bronzeville, Englewood, and Hyde Park/Kenwood). What became clear immediately was that each CAC had different levels of documentation. For example, while the Bronzeville CAC had 5 full binders of past agendas, strategic planning documents, and information on past events, North Lawndale only had one small binder to show for its work. I also started to gather basic data about each neighborhood (demographics, history) and the schools within them because it is important to acknowledge the different circumstances under which each CAC operates.
Additionally, I made it a priority to attend as many CAC meetings as possible. The first goal of attending these meetings was to get a general sense of how each CAC was organized, how effectively and smoothly the meetings were executed, and what the priorities of each CAC seemed to be. The secondary goal was to make my presence and project known so that CAC members would feel comfortable participating in my research in the coming months. The meetings provided me with essential background information about each CAC's unique context.
For the second phase of my research process, I focused on collecting survey data from the CAC members, which turned out to be more difficult than I had anticipated. I had trouble getting more than 10 hard copies of surveys per meeting, so I devised an alternative data collection strategy. This required me to submit an amendment to the IRB with a revised version of my original proposal that would enable me to also distribute my surveys through SurveyMonkey. Results varied, but in the end between the hard copies and online versions, I collected a total of 58 surveys from CAC members. The individual breakdown by CAC was 21 from Bronzeville, 15 from Englewood, 15 from Hyde Park/Kenwood, and 7 from North Lawndale.
Recently, I've initiated the third part of my research process, which is conducting 10-30 minute interviews with CAC members who play diverse roles and offer distinct perspectives. This phase has given me more qualitative insight to my question. So far, I have conducted 9 interviews, 7 of which I have done in person and the remainder by phone. I plan to do 20 more.
The results of my data collection have provided me with several different potential paths to pursue for my senior thesis in Sociology. While my work has really been a case study focusing on one specific type of organization, I am confident that the data collected can be used to draw larger sociological conclusions as well. One emergent theme is that the simple existence of the CACs as a connector between the Chicago Public Schools central office and the community has provided its members feelings of empowerment. Even interview subjects with negative opinions of other aspects of the CACs were quick to say that having the CACs as an intermediary liaison group to CPS is, theoretically at least, very powerful. Another emerging theme from my data was that the four CACs varied greatly in organizational structure, participatory level, and amount of community investment. It quickly became clear that these discrepancies have major implications for how CAC members perceive their impact on their community and local schools, as well as how they view their overall effectiveness.
The most dominant theme I have found so far, however, comes back to my original research question about the impact and perceived impact of the CACs on their respective Chicago communities. Survey data revealed that the consistent feedback is that the CACs still have a relatively small tangible impact on their communities and schools. Only 33% of CAC members who filled out the survey reported "contributing to higher student achievement" as a way in which their CAC was impacting their community. Some other tangible impacts of the CACs that were also more sparsely listed by survey takers were "increasing parental involvement in local schools" at 41% and "improving school-related safety practices" at 24%.
However, it should also be noted that a CAC like Bronzeville, which is one of the best established and robust of the nine, more frequently listed tangible accomplishments of the CAC, such as principal breakfasts, parent universities, and learning walks (all external programming events for the community) as having a substantial positive impact on the community. Still, the survey results revealed that the three most significant ways that CACs have made an impact on their community are by providing networking opportunities (88%), by serving as a liaison group to voice community opinions and concerns to CPS authorities / central office (74%), and by connecting community assets (60%). So far, these survey findings have been consistently mirrored in my interviews as well.
Defining the CACs in broader terms by identifying some of their basic qualities will enable me to draw greater conclusions about what my data about CAC impact may mean in a greater sociological context. It seems the most important thing to note at this point is that CACs are groups serving the "connecting" role between one large, complex bureaucracy and several different communities with unique struggles. They have no regular funding, no official power, and are completely run by volunteers. However, through my interviews and observation, it is clear that the best CACs do possess some important positive characteristics that can make up for what they inherently lack. At best, CACs have active participation from a large group of invested members, strong leadership from several individuals with high social capital, and a plentiful amount of networking opportunities, which allow the assets of individual people and organizations to be effectively connected and used efficiently to accomplish goals.
Thus, one of my most substantial conclusions for my summer research at this point is that an educational organization serving this kind of connecting role with such minimal tangible resources can only have a limited concrete impact. That said, it is also clear that because of the more abstract characteristics of the CACs, such as high human and social capital, they generally fulfill their goal of connecting the community with the CPS central office and, perhaps more importantly, linking individuals and organizations from the community with each other.
ABOUT THE AUTHOR
Natalie Bess
BIBLIOGRAPHY
Arriaza, G. (2004). Making Changes That Stay Made: School Reform and Community Involvement. University of North Carolina Press, 10-24. Retrieved from JSTOR database.
Blank, M. J., Jacobson, R., & Metaville, A. (2012, January). Center of American Progress: Achieving Results through Community School Partnerships: How District and Community Leaders Are Building Effective, Sustainable Relationships. Retrieved from ERIC database. (ED535652)
Chrzanowski, D., Rans, S., & Thompson, R. (2010). Building Mutually-Beneficial Relationships Between Schools and Communities: The Role of a Connector. The Asset Based Community Development Institute at Northwestern University. Retrieved from http://www.abcdinstitute.org/publications/ downloadable/
Community Action Councils. (2013, July 30). Retrieved March 11, 2014, from http://www.cps.edu/Pages/CAC.aspx
Green-Powell, P. A., Hilton, A. A., & Joseph, C. L. (2011). Creating Collaborative Partnership With Local Churches to Improve Academic Performance of K-12 Public Schools. US-China Education Review, 8(1), 64-67.
Land, D. (2002). Local School Boards under Review: Their Role and Effectiveness in Relation to Students' Academic Achievement. Review of Educational Research Association, 72(2), 229-278. Retrieved from JSTOR database.
Lewis, D. S. (2010). Global Educational Ecosystem: Case Study of a Partnership with K-12 Schools, Community Organizations, and Business (Doctoral dissertation). Available from ERIC database. (UMI No. ED514455)