Comparative Literature
Introduction to the Estridentista Works of Manuel Maples Arce: 1921-1927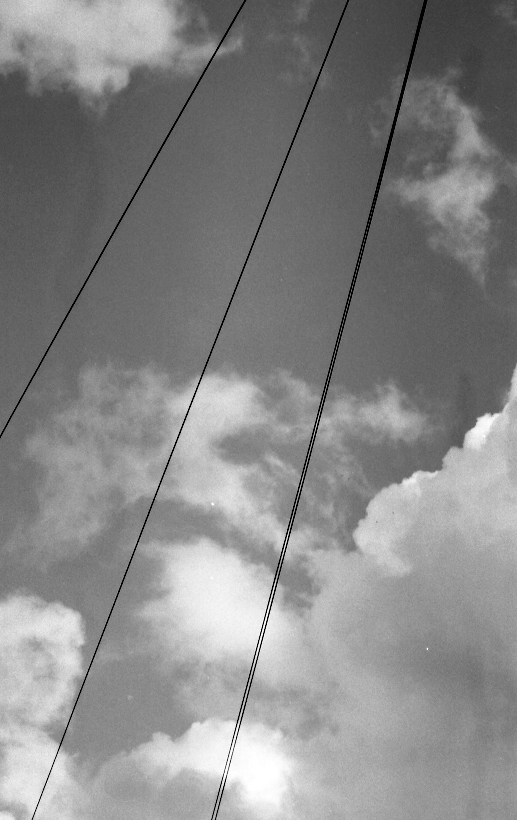 "I am out in the open sky
of all aesthetics"
"Song from an Airplane," Manuel Maples Arce
Abstract
The avant-garde period in literature, beginning in 1909 in Italy with F.T. Marinetti's Futurism, soon encompassed cultural movements worldwide, especially in nations similarly trying to grapple with modernity. In Mexico, the avant-garde emerged in 1921 thanks to the often-disregarded poet Manuel Maples Arce's founding of the estridentismo, or Stridentist, movement. Even while Maples Arce styled his group as the bards of the mechanical age in print, however, he seemed unaware of the contradictions in much of his poetry's florid imagery, which harkened to earlier Latin American literary trends such as 19th-century modernismo. Translations of his significant works support this argument.
Manuel Maples Arce began his volumes of poetry with epigraphs and his literary movement with manifestoes; his collected body of work begs a like introduction. The above first two lines of his Poemas interdictos (Forbidden Poems, 1927) proclaim the poet's expansive openness to taking his place constellated among the other avant-gardes; the line he chooses as epigraph in that volume, however, is "Best faculty in man's the thrill of dread" (Goethe 6272).[1] This thrill appears five times, most often as a verb, throughout that volume. Maples Arce's choice embodies not only his own understanding of his position as modern subject, but also the universal excitement as well as the dread that characterized the age of technological innovation in 1920s Mexico. To some extent, this mindset is still relevant. The perennial project of the avant-garde might be the manipulation of the (double) cutting edge, hacking at the tangled vines of the past while slicing into the particular moment of the present.
This introduction and investigation aims to navigate Maples Arce's response to that cutting edge, for his estridentismo movement has most often been taken at its word for its relevance to and unbridled enthusiasm for modernity that it espoused in 1920s Mexico. Things never being quite what they seem, estridentismo deserves a reexamination of the scholarship it has thus far inspired and an opening of its oeuvre to a new community of readers, as well as a reconsideration of the exact ways in which it related to other regional and international literary movements at the time. Ideally, a full translation and analysis of all of Manuel Maples Arce's complete works including poetry, articles, manifestoes, and correspondence could be included here. In this instantiation of a future work on that subject, only the poetry pertaining to Maples Arce's estridentista aesthetic during the period of the movement's activity will be considered. The self-confessed intention of Maples Arce's estridentista poetry from 1921-1927 to celebrate technological modernity in post-revolutionary Mexico and capture its essence conspicuously complements and contradicts a reiteration of the fin-du-siècle Latin American romantic aesthetic of modernismo and the misgivings of the latter about modernity, thus producing a complex aesthetic field best understood from this century's critical distance.
Mexican avant-garde poet Manuel Maples Arce wrote two manifestoes and three volumes of poetry in his early career, under the sign of the estridentista (stridentist, in the sense of proclaiming loudly so as to be well heard) movement that he founded, later joined in leadership by prose writer Arqueles Vela and poet Germán List Arzubide, which lasted from 1921-1927. The evolution of theme and thought from poem to poem and manifesto to manifesto, within their discreetness as units, serves as a larger historical record detailing the shifting ideals of Maples Arce and his aims for the estridentista movement. They celebrate the advances of technology, especially technologies of transportation and communication (including airplanes, trains, ships, automobiles, radio, and telegraphy). They also complicate estridentismo's relationship—as one of the first Latin American avant-garde movements on the international stage—to the earlier modernismo, whose late nineteenth- and early twentieth-century aesthetic vision of modernity was supposedly outmoded by newer artistic and literary forms. Maples Arce celebrates the technology of the 1920s, developing relevant aesthetic principles to navigate it in verse, yet he also recurs to older, more postromantic images and hesitancies with modernization.
Maples Arce's titles for his volumes of poetry suggest the technological and cultural fervor of his artistic revolution: Andamios interiores: Poemas radiográficos (Interior Scaffolding: Radiographic Poems, 1922), Urbe: Super-poema bolchevique en 5 cantos (Metropolis: Bolshevik Super-Poem in 5 Cantos, 1924), and Forbidden Poems (1927). They mirror the author's own ideological progression in their choice of subjects and their stylistic evolution from poem to poem, setting the tone with the first poem of the first volume, "Prism." This first of Maples Arce's estridentista poems models the literary style and familiar imagery of his latter two volumes, such as shipwrecks and "locomotives, screams / arsenals, telegraphs" (40-41). The nine other poems in Interior Scaffolding attempt to portray modernity through technological themes and the inclusion of dialogue while retaining traces of earlier poetic practice, such as rhyme, meter, and standardized line and stanza length. The miniature epic poem Metropolis is the most ideological of his poems, and is focused on the experience of city life. Forbidden Poems, beginning with the poem "Song from an Airplane," which allegorically describes Maples Arce's development of his literary movement out of those of his avant-garde predecessors, moves in its first section through the dissemination of "T.S.F. (Wireless Telephony)"; it introduces the personified lover, esperanza, as an optimistic herald in "Springtime"; it increases the literary movement's scale and scope across Mexico in "80 H.P."; it predicts displacement and a parting of ways in "Port" ; and finally it recapitulates the historical "Revolution" in the avant-garde. The second section of the volume, "Poems of Distance," retraces many of the steps taken in the first part, but with an almost repetitious emphasis on the image of the departing train. If taken as an allegory for the development of estridentismo, this section seems to mirror the former in a negative light, lamenting the consequences of technology and almost regretting the ideological choices that distanced Maples Arce from some of his contemporary fellow poets. This last book is the fullest expression of the estridentista aesthetic and has had comparatively little circulation in English-language publications, so the most space is devoted to it here.
The poet himself also necessarily has a physical history. Manuel Maples Arce was born in 1898 in the town of Papantla, Veracruz, Mexico. He followed his father into a career of law, ironically inaugurating his iconoclastic estridentismo movement two years after he began studying the nuances of codified societal order in 1919. His move to Mexico City for this purpose allowed him to pursue the more dignified, traditional path to success, yet also helped to set the stage for a literary aesthetic that was predicated upon many of the sights and sounds of a faster, more built-up modern world. He recognized the extravagant character of the art that had preceded him and created a new aesthetic, estridentismo, which was simultaneously informed by its reaction against its predecessors and by a conscious affiliation with other global avant-garde movements like Italian Futurism and Spanish ultraísmo. His later critical writings showed that he had developed an understanding of the recent past of Mexico's literary practices as resembling the techniques of a landscape painter who idealistically endowed nature with mystery and the sublime (El paisaje en la literatura mexicana 8-9). Maples Arce set out to make sure poetry corresponded instead to the lived experience of modern city life.
Maples Arce founded his literary movement not with an imagistic poem or an essay but with a manifesto called Actual No. 1 (1921), laying out aesthetic tenets for the modern era in the mode that had come to be the hallmark of the avant-garde since Italian Futurism began in 1909. One proposed definition of the manifesto as literary genre is that "divided between doing away with the past and ushering in the future, the Manifesto seeks to produce the arrival of the modern revolution through an act of self-foundation and self-creation; we, standing here and now, must act!" (Puchner 2). Maples Arce introduced Actual No. 1 as positioning him and his movement "…on the striking vertex of [his] irreplaceable presentist status, equilaterally convinced and eminently revolutionary." Rather than positing concrete writing techniques, Maples Arce focused in the fourteen points of this initial manifesto on denouncing Mexico's literary stagnation, exulting in the contemporary moment, and giving a directory of avant-garde artists from around the world for reference. The printed broadsheet was pasted overnight on the walls of Mexico City's streets, signifying a new beginning as of the next morning, a theme that would continue in Puebla, not far from Mexico City, with estridentismo's second Stridentist Manifesto on New Year's Eve of 1922. The Stridentist Manifesto was more regionally focused and had as its four main points "the ideological rancidolatry of some…values," "the possibility of a new art," "the exaltation of the suggestive thematicism of machines," and the need for a poetry and painting of truth, followed rather unceremoniously by a list of enemies. Later in life, Maples Arce would claim that he intended his original declaration and movement to act as a fiery comet, orbiting the dreams of literary historians (Mi vida por el mundo 342). The works produced out of this initial momentum would at times support his goals but would also return to figured idealist landscapes.
1. The epigraph to Maples Arce's third volume Forbidden Poems comes from Goethe's Faust, Part II and its original German "Das Schaudern ist der Menschheit bestes Teil"; alternate English translations of the German by year include: "The chill of dread is man's best quality" (Taylor 1876), "Humanity's best part in awe doth lie" (Swanwick 1881), "'Tis man's, 'tis man's—to shudder and to feel" (Anster 1886), "This shuddering awe is man's divinest part" (Martin 1902), "'Tis man's best gift a touch of awe to feel" (Van Der Smissen 1926), "The thrill of awe is man's best quality" (Priest 1932), "The thrill of awe is still mankind's best lot" (Latham 1941), "The best of man lies in his sense of awe" (Passage 1965), "To feel appalled is the greatest gift of man"(MacNeice 1969), "The thrill of awe, of wonderment, is the best we have" (Fairley 1970), "Awe is the finest portion of mankind" (Arndt 1978), "Awe is the greatest boon we humans are allotted" (Atkins 1983), "Our sense of awe's what keeps us most alive" (Luke 1994), "Man's best feature is the capacity to control fear" (Brenton 1995), and "Awe and wonderment are man's best part" (Greenberg 1998).
In the 1920s, Mexico was emerging onto the world stage, although it remained less industrially developed than the nations of Northern Europe or its neighbor the United States.[2] In fact, "modernist Mexico City, in all its peripheral modesty… had more global connotations than ever before" to inspire social and artistic leaders (Tenorio-Trillo 143). Mexico had just been born as a republic, with the end of the Mexican Revolution (1910-1920), which profoundly affected Manuel Maples Arce during his adolescence. The apparent resolution of these political conflicts and power struggles set the conditions of possibility for broader renovations of Mexican society. Mexico city in particular at the start of this decade "…was still living out of its former Porfirian belle-époque grandeur, alas with close memories of the worst revolutionary years; a new era seemed to be starting, but the city lived with nostalgia of what was known" (Tenorio-Trillo 96). The situation was ripe for the expression of a new national cultural program, which in many senses Maples Arce's estridentismo turned out to be, although it also demonstrated certain senses of nostalgia. The proper sort of cultural revolution would be one that was populist and celebratory of the new Mexico, completing the break with the past mode of governance and helping to usher in the new era with enthusiasm.
Beyond these events in Mexico, Maples Arce also inherited cultural change on a global scale, because of increasing invention and interconnectedness in transportation and in telecommunications systems. The linking of Mexico to other parts of the world not just aesthetically but tangibly helped authenticate estridentismo's sense of novelty born of revolution. Other technologies, while not necessarily global in reach, were nonetheless spreading across the face of the earth to build various land-based networks that were aspects of an overall age of increased mobility. One example of these regional networks was the railroad, which could "…serve as a metaphor for people's changing relation to the—increasingly unstable—ground under their feet" (Gumbrecht 340). This mode of transportation therefore introduced as much uncertainty as it did regularity, with its "…tracks, schedules, stations… [which] constitute a world of contingency with respect to individual needs and expectations because the railway system's internal complexity cannot be adapted to them" (Gumbrecht 179). Maples Arce intends to forge a perfect symbiotic match between his writing and the experience of modern life in the 1920s, uniting references to technology with experimental typographical techniques and the expansive yet minimalist writing style debuted in "Prism." The automobile introduces the second major technological change in the sense of the local, and was also associated with labor in factories, since "more than in any other branch of production, assembly lines [pervaded] the car industry" (Gumbrecht 23). Planes, steamships, and the wireless telegraph completed the constellation with transatlantic networks that were truly global in scale.
2. For a fascinating narrative look at Mexico in Maples Arce's day and the poet's debut as a character of quasi-historical fiction, see Bolaño's Los detectives salvajes.
Estridentismo was influenced by many trends. The most important influences were the polemical Italian Futurism, Spanish ultraísmo, and Maples Arce's allies in Mexican muralismo, as well as the competing contemporáneos group in Mexico and the preceding modernista poets of Latin America. The first three groups exerted enormous influence over the formulation, articulation, and evolution of the estridentista movement, introducing elements at times that conflicted with Maples Arce's original intentions, as in the case of muralismo's social consciousness. While in the view of later readers and others the latter two groups eclipsed Maples Arce's achievements, they also motivated him to measure his success and define his goals by their work. Estridentismo could not have developed without the contributions of the earlier modernismo literary movement, which made use of classical themes, updating them for the modern period. Rather than accepting the heritage bequeathed by ancient forms to modern lyrical poetry, "Maples Arce demanded the decapitation of 'scholastic nightingales'" (Flores 25).[3] Modernismo was ultimately unsatisfactory for Maples Arce as a way of responding to the modern world, but from its platform he was able to launch his alternative vision. Subsequently, both his poems and his published critical and theoretical work would change over time as he introduced new social and theoretical ideas.
In terms of acknowledged influence, Manuel Maples Arce's avant-garde consciousness borrowed greatly from the Italian Futurists' published manifestos' transfiguring this genre most associated with Marx in the political realm into the aesthetic sense that "an art manifesto had split off from the main branch of the political manifesto" (Puchner 69). F.T. Marinetti, the founder of Futurism in Italy, wrote of his intentions to "…hurl at the whole world this utterly violent, inflammatory manifesto… to free [Italy] from the endless number of museums that everywhere cover her like countless graveyards" in his foundational manifesto of 1909 (14). Both the Futurist and estridentista movements shifted concepts of modernity to reflect not a new renaissance of talent in accepted forms but an extreme affinity for what was not yet considered literary, and was mostly seen as opposed to art—"for Marinetti and later Maples Arce, modernity and speed replace the cult of the classic" (Flores 32). They also both experimented with typographical innovation, which formed foundational tenets of their art. Curly brackets were used in Futurist writing to "give the sense of the different atmospheres of a story and the tones that govern it" (Marinetti 138). Maples Arce seems to have believed with Italian Futurism in "…the graphic value of the typography… the assumption that there was an essential value to bold, italic, or other type" and using it to "play up the relations of elements within the page as a field" (Drucker 129, 131). In Forbidden Poems, the most typographically innovative of his works, bold typeface makes an appearance alongside symbols like curly brackets in the playful experimentation characteristic of Futurism as much as the rest of the avant-garde.
3. My understanding of and opinions about Manuel Maples Arce and estridentismo are highly indebted to Tatiana Flores and her rich new work on this area of scholarship.
Italian Futurism, however, was uneasily associated with fascism after 1919, and celebrated the glories of war through its militant avant-garde as much as the universal prowess of modern machinery in a "curious tension between nationalism and internationalism that is at the heart of avant guerre consciousness" (Perloff 6). Italian Futurism contained a misogynistic impulse to destroy the historical notion of the "ideal woman" in favor of a masculinizing androgyny; woman would be "…eliminated not only as matrice, mater, empty receptacle, but also as… object of sexual desire" (Spackman 55). Estridentismo certainly participated in Futurism's misogynistic aesthetics, although in a different register, since Maples Arce's characterization of woman in his poems was idealizing and thus retrograde. Further, the estridentista quarrel with the contemporáneos group in Mexico led to "…tactics that centered on their rivals' real or perceived homosexuality. [The estridentistas] cultivated a 'super-macho' image, emphasizing whenever possible their (self-proclaimed) popularity with women and sexual prowess" (Rashkin 147), as in Futurism. The bold avant-garde or avant guerre manifesto, in its violent metaphor, may, in this light, also be inherently predicated on sexual violence.
Italian Futurism also allied itself with a cultural primitivism that somewhat paradoxically aligned the modern rebirth of Italy through technology and the supposed honest immediacy of emotion that invigorated less-developed cultures, at times causing Futurism to resemble a celebration of a period quite other than the future. The complexity of Italy's relation to primitivism, though, reveals the country's sense of itself as in need of modernization precisely because of its lack of cultural and technological development when compared to its European neighbors; Italy's desire for a primitive identity was not only a kind of cultural appropriation and patronization (Re 361). In this regard, Italy and Mexico converge as having the necessary conditions for a Futurist-modeled cultural movement, given Mexico's status in the early twentieth century as adopting new technologies but not quite having reached the level of development of the iconic Western European cities or the rapid ascent of the younger, robust U.S. The appeal of the far or recent past in the formation of the estridentista avant-garde, despite its supposed disavowal of previous aesthetics, may pertain particularly to its condition as a nation caught developmentally between the admixture of new and old, fitting in neither with structurally undeveloped nor the highest of high cultures. Italy's stronger impulse to break with the past, however, came about due to being perceived almost as an outdoor museum frozen in time by the omnipresent weight of classical civilization. It had to appropriate the Industrial Revolution from Northern Europe even more so than African primitivism. A response founded in temporal and developmental uneasiness is almost certainly an inherent feature of the avant-garde project.
Maples Arce's movement diverges from the Futurist model, however, due in part to Mexico's different historical concerns and geographic placement on the world stage. One goal of Italy's fascist nationalist project, in order to enter modernity as experienced by Northern Europe, involved the desire to create an Italian empire through colonization. Mexico, on the other hand, was a mestizo nation founded in the first place through Spanish colonialism, and it had just successfully overthrown a dictatorship through widespread peasant revolt and the eventual emergence, among many contenders, of obregonismo. Although Italy and Mexico both shared a large peasant or working class, some of whom may have supported and others remained ignorant of the proletarian cause, the Futurists maintained their aspirations toward a system of absolute, top-down control. Violence in estridentismo, therefore, was by no means promoted for its own sake, but only saw the Revolution as a necessary means to an end. Marinetti maintained his fascist affiliations even through World War I, from which Mexico was far removed, despite the involvement of its neighbor the U.S. Estridentismo, even given its strong ideological borrowings from Futurism, was a contextually organic adaptation, not just a facile copy, of Italian Futurism.
Estridentismo would also grow to include more populist, Marxist social commentaries. It underwent further changes in values and perceptions because of increasing contact with some of its founder's aficionados, acquaintances, and appraisers. Joining Maples Arce in Jalapa, when Maples Arce transferred the group's operations to that city in 1925, was writer Arqueles Vela from Guatemala. The mixture of fellow avant-gardists' beliefs about art with those of Maples Arce resulted in a strong shift of estridentismo from an aesthetic to an almost wholly polemic function in the movement's official writing. One motivation for this tendency, having begun in Puebla with Germán List Arzubide and the Stridentist Manifesto, is that "perhaps it was Maples Arce's expressed desire to gain followers that led him to lend his name to a [subsequent] manifesto that, despite its iconoclastic spirit, did not exactly follow his original aesthetic vision" (Flores 156) in its substitution of cultural specificity for universality.
With the exact purpose of estridentismo as a literary and artistic venture up for debate, a second influential group came to bear on the direction of the movement, pushing it to perhaps associate more closely with the ideological roots it had been incrementally putting down. The great socially committed Mexican muralists of the twentieth century who brought esteem to indigenous aesthetic subjects and concerns (including David Alfaro Siqueiros, Diego Rivera, and José Clemente Orozco) helped to ensure that estridentismo had a purpose beyond its initial concern with aesthetics. In the spirit of the political science of the Communist Manifesto and its proposed solution to the alienation of the proletarian worker, the estridentista manifestos came to decry the injustice of social conditions and advocate for the rights of the people. Belatedly Maples Arce's choice of the literary medium found unity, and "…as a result of Maples Arce's dialogues with mural painters, his writings began to exhibit a heightened degree of social consciousness" (Flores 14). Within and without, valuable sources of political motivation from the social activism of Maples Arce's art and literary collaborators entered the discourse of estridentismo and modified its poetry and manifestoes according to their need for platforms of advocacy for social reform. From themes of innovative political and aesthetic ideologies to poignant separation, Maples Arce's poems display sometimes-competing concerns and trajectories.
As Maples Arce's literary production and avant-garde movement were transmitted through space and time, many of the contributions of estridentismo were minimized in comparison to the achievements of other movements in the annals of history. Critics generally seem to consider it one of the less important literary movements to have occurred in the 1920s, even within Mexico, and in fact, "there is a marked tendency to regard the poet's ideas as derivative or as a failure in effecting any real change…" (Flores 46). Indeed, some of this indifference to Maples Arce's estridentismo could have continued from its having competed unsuccessfully to be heard at the time among the more socially conscious muralistas and the competing contemporáneos group. Even by present-day standards of scholarship, estridentismo is "[dismissed]… as immature and lacking the 'rigor' shown by [its] more renowned peers, the Contemporáneos" (Rashkin 233). The important factor, then, for readers in the present is to encounter Maples Arce's work freshly and attentively, with attention to its original context.
Throughout Interior Scaffolding, Metropolis, and Forbidden Poems, the physical movement of poetic images tends away from something. The estridentista message radiates from Manuel Maples Arce to Mexico, from Mexico to the world through wireless telephony, and on into the atmosphere aboard an airplane, as in the first section of Forbidden Poems. In its second section, the poems shy away from the technology that had just been embraced, moving away from what had seemed their destination, meaning actually back toward their origins in the Latin American literary inheritance that Maples Arce had attempted to cast off rather than toward contemporary influences. The foundations of Interior Scaffolding and Metropolis are complicated and replicated in their trajectory by Forbidden Poems finally exalting Mexico as both historical and future-forward. History moves away from the legacy of the Mexican Revolution, as time passes and events develop. If Maples Arce can reveal the complexities of this movement, however, as both forwards and backwards, and technology as both progressive and destructive, then perhaps a new reading, away from Spanish but towards an English-speaking public, can help to recapture the innate dynamics of estridentismo in action.
Forbidden Poems
I. Forbidden Poems
"Best faculty in man's the thrill of dread." [4]
- Goethe
"Song from an Airplane"
I am out in the open sky
of all aesthetics;
sinister operator
of great systems,
I have my hands
full
of blue continents.
Here, from within this bulwark,
I will await the fall of leaves.
Aviation
anticipates its loot,
and an avian fistful
defends its memory.
Song
flowering
with aerial roses,
enthusiastic
propulsion
of new propellers,
cloudless ineffable metaphor of wings.
Singing.
Singing.
From above everything is
balanced and superior,
and life
is the applause that resounds
in the deep heartbeat of the plane.
Suddenly
my heart
turns over imminent panoramas;
all the streets rise up toward the solitude of schedules;
subversion
of clear perspectives;
"looping the loop"
on the romantic trampoline of the sky,
modern exercise
in the ingenuous atmosphere of the poem;
the color of the firmament
boarded by Nature.
Upon arrival I will deliver to you this voyage of surprises,
perfect equilibrium of my astronomical flight;
you, you will be awaiting me in the madhouse of afternoon,
just so, dispelled of distances,
perhaps crying over the word autumn.
Cities of the north
of our America,
yours and mine;
New-York,
Chicago,
Baltimore.
The Government regulates the colors of day,
tropical ports
of the Atlantic,
blue coasts
of the oceanographic garden,
where the merchant steamers
become signals;
emigrant palm trees,
cannibal river of fashion,
springtime, always you, so svelte with flowers.
Land where birds played at their pivots. [5]
Fluttering your perfume things fade,
and you yourself distantly smile and sparkle,
O electoral girlfriend, carroussel of glances!
I will launch the candidacy of your love
today that all may be supported by your throat,
the orchestra of the wind, and nude colors.
Something is happening there in your heart.
Seasons turning
while I capitalize on your nostalgia,
and everything confused from dreams and from images;
victory illuminates my senses
and the signs of the zodiac pulse.
Solitude clutched against the infinite breast.
From this side of time,
I sustain the pulse of my song;
your recollection increases like a regret,
and the half-open landscape falls from my hands.
4. See note 1.
5. The Spanish word columpio suggests rocking a baby or children on a seesaw.
Poemas interdictos
I. Poemas interdictos
"El estremecimiento es el parte mejor de la humanidad."
- Goethe
"Canción desde un aeroplano"
Estoy a la intemperie
de todas las estéticas;
operador siniestro
de los grandes sistemas,
tengo las manos
llenas
de azules continentes.
Aquí, desde esta borda,
esperaré la caída de las hojas.
La aviación
anticipa sus despojos,
y un puñado de pájaros
defiende su memoria.
Canción
florecida
de las rosas aéreas,
propulsión
entusiasta
de las hélices nuevas,
metáfora inefable despejada de alas.
Cantar.
Cantar.
Todo es desde arriba
equilibrado y superior,
y la vida
es el aplauso que resuena
en el hondo latido del avión.
Súbitamente
el corazón
voltea los panoramas inminentes;
todas las calles salen hacia la soledad de los horarios;
subversión
de las perspectivas evidentes;
looping the loop
en el trampolín romántico del cielo,
ejercicio moderno
en el ambiente ingenuo del poema;
la Naturaleza subiendo
el color del firmamento.
Al llegar te entregaré este viaje de sorpresas,
equilibrio perfecto de mi vuelo astronómico;
tú estarás esperándome en el manicomio de la tarde,
así, desvanecida de distancias,
acaso lloras sobre la palabra otoño.
Ciudades del norte
de la América nuestra,
tuya y mía;
New-York,
Chicago,
Baltimore.
Reglamenta el gobierno los colores del día,
puertos tropicales
del Atlántico,
azules litorales
del jardín oceanográfico,
donde se hacen señales
los vapores mercantes;
palmeras emigrantes,
río caníbal de la moda,
primavera, siempre tú, tan esbelta de flores.
País donde los pájaros hicieron sus columpios.
Hojeando tu perfume se marchitan las cosas,
y tú lejanamente sonríes y destellas,
¡oh novia electoral, carroussel de miradas!
lanzaré la candidatura de tu amor
hoy que todo se apoya en tu garganta,
la orquesta del viento y los colores desnudos.
Algo está aconteciendo allá en el corazón.
Las estaciones girando
mientras capitalizo tu nostalgia,
y todo equivocado de sueños y de imágenes;
la victoria alumbra mis sentidos
y laten los signos del zodíaco.
Soledad apretada contra el pecho infinito.
De este lado del tiempo,
y el paisaje entreabierto se me cae de las manos.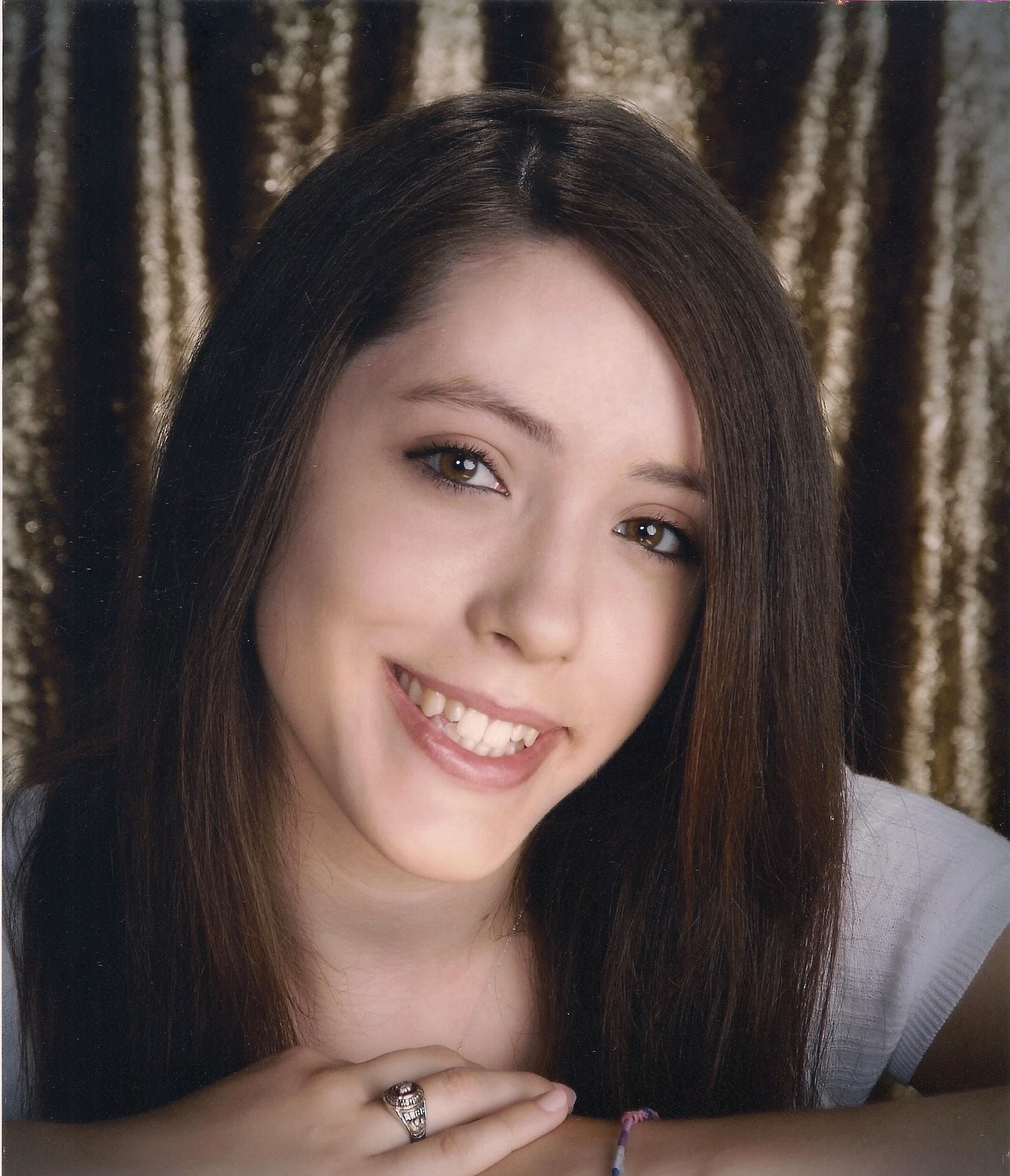 ABOUT THE AUTHOR
Alexandra Becker ('15) is a writer, editor, and translator from Chicago. She graduated from NU with a combined BA/MA in Comparative Literary Studies. Her work has been published in the UC Berkeley Comparative Literature Undergraduate Journal Travel Section and San Francisco State University's Portals: A Journal in Comparative Literature. She is looking to publish her expanded master's thesis version of this project in book format.
BIBLIOGRAPHY
Bolaño, Roberto. Los detectives salvajes. New York: Vintage Español, 2010. Print.
Flores, Tatiana. Mexico's Revolutionary Avant-Gardes: From Estridentismo to ¡30-30! New Haven: Yale University Press, 2013. Print.
Gallo, Rubén. Mexican Modernity: The Avant-Garde and the Technological Revolution. Cambridge, MA: MIT Press, 2005. Print.
García, Carlos. "Anexo: Manuel Maples Arce y Guillermo de Torre (1921-1922)." Las letras y la amistad: Correspondencia Alfonso Reyes/ Guillermo de Torre, 1920-1958. 3rd ed. Valencia: Pre-Textos, 2013. 247–255. Web.
Maples Arce, Manuel. "Actual No 1: Hoja de Vanguardia. Comprimido Estridentista," Dec. 1921. Museo Nacional de Arte, Mexico City.
---. Andamios interiores: Poemas radiográficos. Mexico City: Cultura, 1922. Print.
---. Antología de la poesía mexicana moderna. Rome: Poligráfica Tiberina, 1940. Print.
---. "El movimiento estridentista en 1922." El Universal Ilustrado: Semanario artístico popular (Mexico City) 6, no.294 (December 1922): 25.
---. "Nuevas ideas: La estética del sidero-cemento." Horizonte: Revista mensual de actividad contemporánea (Jalapa, Veracruz, Mexico), no. 3 (June 1926): 9–11.
---. Poemas interdictos. Jalapa, Mexico: Ediciones de Horizonte, 1927. Print.
---. El paisaje en la literatura mexicana. Mexico City: Librería Porrúa, 1944. Print.
---. Las semillas del tiempo: Obra poética 1919-1980. Mexico City: Fondo de Cultura Económica, 1981. Print.
---. Mi vida por el mundo. Jalapa, Mexico: Universidad Veracruzana, 1983. Print.
---. Urbe: Super-poema bolchevique en 5 cantos. Mexico City: Andrés Botas e hijo, 1924. Print.
Maples Arce, Manuel, and Germán List Arzubide, et. al. "Manifiesto estridentista." Puebla: Ediciones de Horizonte, 1923. Francisco Reyes Palma Archive, Mexico City.
Rashkin, Elissa J. The Stridentist Movement in Mexico: The Avante-Garde and Cultural Change in the 1920s. New York: Lexington Books, 2009. Print.
Schneider, Luis Mario. El estridentismo, o una literatura de la estrategia. Mexico City: Conaculta, 1997. Print.
Unruh, Vicky. Latin American Vanguards: The Art of Contentious Encounters. Berkeley: University of California Press, 1994. Print.
Wall, Catharine E. The Poetics of Word and Image in the Hispanic Avant-Garde. Newark, DE: Juan de la Cuesta, 2010. Print.