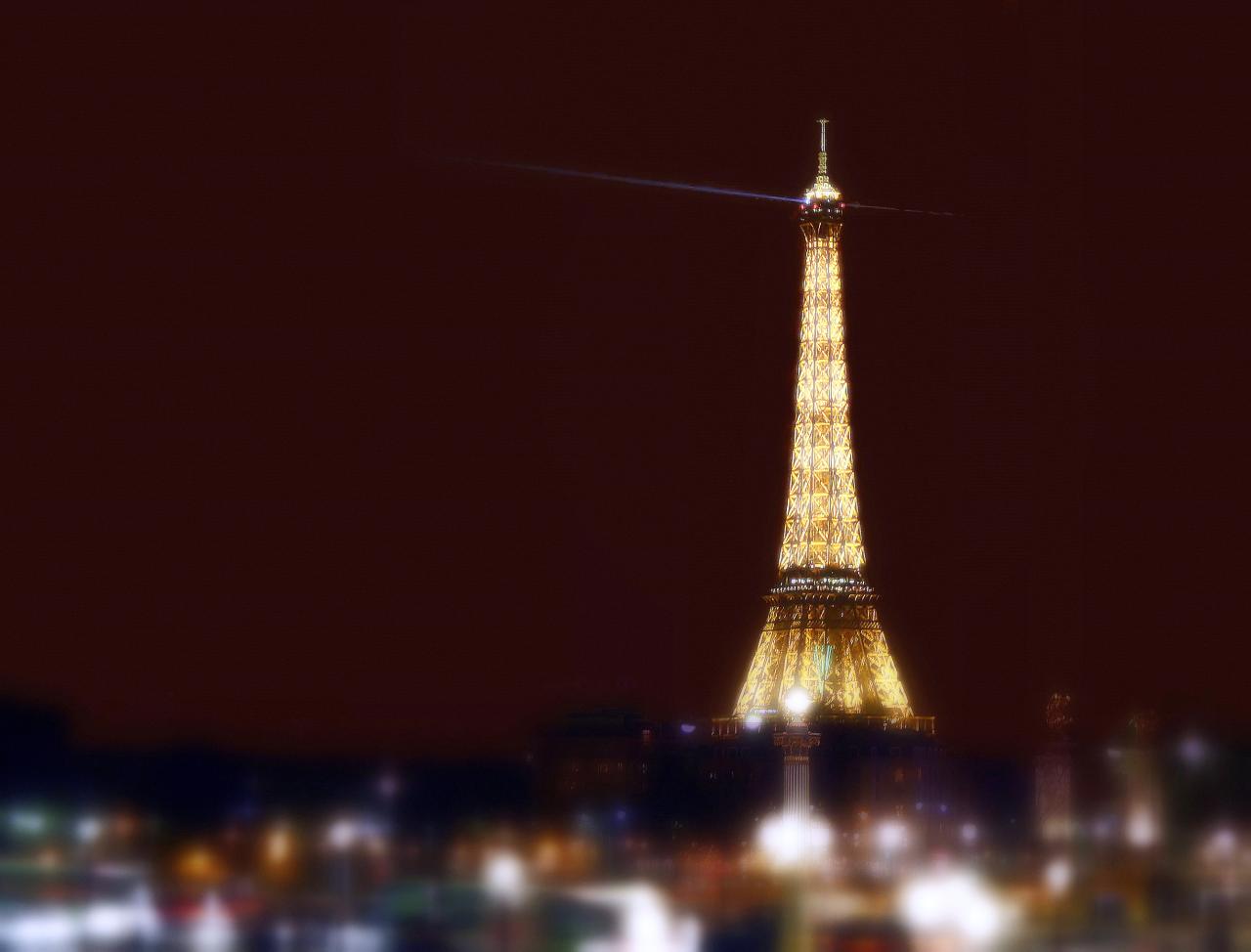 Pamela Wax ('14) spent the summer of 2013 conducting research at a genetics lab in Paris. Wax is currently a third year HPME student and a biological sciences major with a genetics concentration and a Global Health minor.
How did you come about to decide to do research abroad in Paris?
I'm a global health minor and I wanted to go abroad during the summer. I looked into programs in South America and China, but I don't speak Spanish. It would still be an amazing experience, but I wouldn't be able to speak the language of that country. I decided to look for options in the global health sphere in France because I took French all through high school and 1 year here at Northwestern. Dr. Green put me in contact with some people with genetic research in Paris which was also connected to a hospital in Paris.
What is your background in research?
I have been working in a lab since the beginning of high school and working on my own projects since sophomore year, also in a genetics lab. I wanted to work with genetics and also wanted to work in a social aspect to be able to communicate with people.
What is your favorite aspect of research?
I love being able to present a project at the end. There are so many days where something doesn't go right which is just part of research for the most part. It's part of medicine as well, but when you come out of it with something amazing in your results, it's a great feeling. There are many bad days, but there are good days as well.
Can you tell me a bit about what a typical day looked like for you in Paris?
For the first six weeks, I worked in the lab every day. It was a 45 minute commute and a pretty similar lab experience to what I am used to. Everyone eats lunch together. After lab, I would explore Paris with two other Northwestern students who were also in Paris to do research during the summer. We tried to go to a different area of Paris everyday and got to know the city really well. On some weekends, we were able to travel and we went to London, Barcelona, Giverny (where Monet's water lilies are), castles around Europe, and also explored Paris' metropolitan area. It was very easy to travel on a plain. We would explore for a day and go back to Paris. Most of the time, we tried to get out there and visit local museums and restaurants rather than hanging out at home.
Where did you stay during your time in Paris?
Another girl and I did a homestay together at the home of an elderly lady who hosts students. She was really nice and we met her grandchildren.
Have you had any other experiences abroad?
This was my first time abroad. I travelled a lot after finishing my project in Paris too. It definitely changes your view on a lot of things. My experience wasn't a typical study abroad, but I liked that a lot. It was really living in Paris as a researcher.
Did anything unexpected or surprising happen while you were in Paris?
My lab had direct contact with the head thoracic surgeon in a hospital and I shadowed her for a week. It was an incredible experience and I got to watch open heart surgery. I even held pieces of a lung! They put us right in there [operating room] and I was not expecting that.
What was the most meaningful or memorable experience that you had in Paris?
My week in the hospital. Part of the reason that I am interested in the global health minor in Paris is because I was interested in seeing how another country felt about research and medicine. As a future physician, I need to understand how another country does it and how successful they are. I believe that we can learn from other and talking to the other physicians, med students, and residents changed my own views on what a healthcare system should be like. Their healthcare system had flaws too, but if we were able to put together all the good aspects of both countries' healthcare system, then we can create an exemplary system.
What's the best thing about Northwestern? What advice would you give to other undergraduates who are interested in pursuing research abroad like you?
My favorite thing about Northwestern is the student body. They are how you find out how you can do things like this and makes you realize that it's possible to go off the track a little bit. There are resources in all the departments. For advice, I would say don't be afraid to step outside of your comfort zone and speak up and ask. It's hard to do research in another language, but attempting to speak that language and taking part in their culture makes the experience worth it. It makes the people who live there happier to show you things when you speak their native language and you are really able to immerse youself in the culture.
What are your future plans?
I am not completely sure, but this summer changed my view. After shadowing a thoracic surgeon, that is a field that I never though I would be interested in. I'm not sure what kind of physician I want to be, but I keep my mind open. I really do enjoy the public health aspect and I think my experience was more public health than global health because France has such as self-sustaining and strong healthcare system, similar to the US, but it made me realize that being involved in public health systems could really be helpful to becoming a physician.